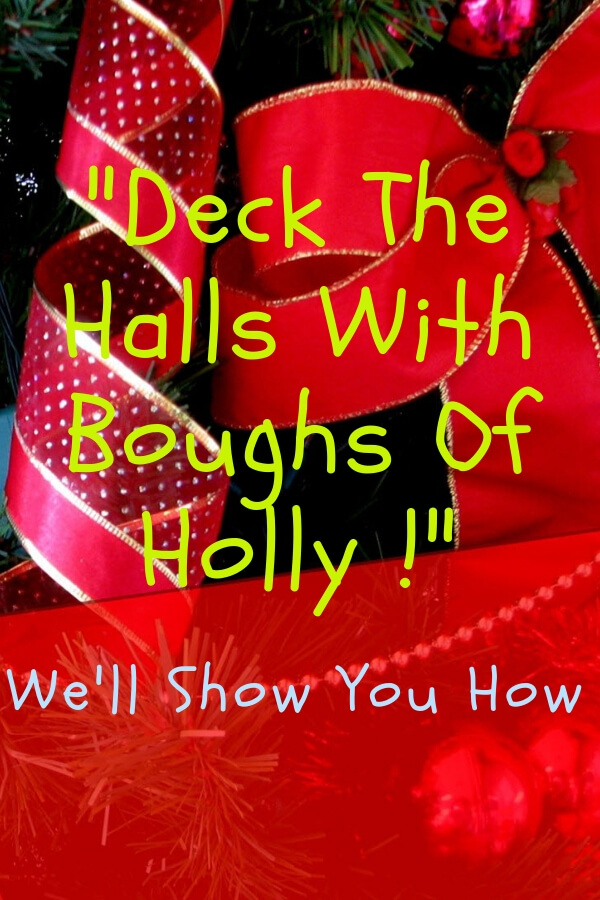 It is a wonderful thing for the whole family to be involved in making your own Christmas decorations - it is great for every one's creative spirit and for their sense of accomplishment. As well, doing it this way means you don't bruise your pocketbook!
Following along on How to Make An Awesome Christmas Garland will help you create your very own, unique Christmas decoration. It is not difficult, and once you see how to start the process you can include your own or your children's ideas and make it a really fun project.
Supplies Needed
Christmas Tree Branch Garland

DIY Christmas Decoratioins

Thread to attach decorations to the Garland.

Plastic Wire ties to secure branches side by side.

Maybe some rock candy canes !

A dose of imagination
Step by Step Instructions
It is a good idea to combine two lengths of Christmas tree branch together side by side to make your garland look really "healthy" and bushy. Like in the video you can use the branches to hold it together, but I would suggest getting some green or clear wire ties because once the wire tie is attached you can be confident the garland won't unravel.

As you join the Christmas Tree branches together with the wire tires, just remember to pull the Christmas tree branches out a wee bit just past where the plastic tie is so that you will have room to attach your other decorations (including the candy canes!), and as well as any ribbon that you may want to weave into the garland.

Depending on where you intend to hang the garland, make sure the attachment is secure and preferably out of sight etc.
The beauty of this project is its low level of difficulty and your ability to create the coolest garland in the street - and it is unique. No one can have the same garland as you and the only limit is the length of the garland and your collective family imagination!
There's nothing better than having something look really awesome when you and your family built it with you own two hands.